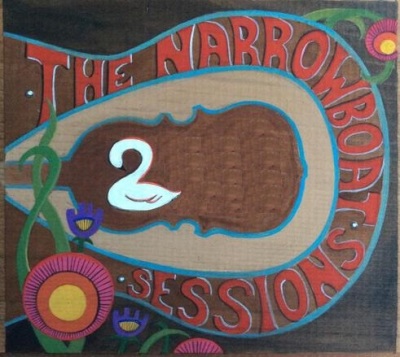 So, it was the morning of the 31st May 2017, I was very excited to be getting on the road,
I had been invited to perform three original songs on The Narrowboat Sessions,  for those not living in this universe The Narrowboat sessions is A non-profit making project helping to raise money for Cancer Research
It's run by Mark Holdsworth and ably assisted by Sue Holdsworth, Alan Rutherford, Steve Rickard, Kira Jamieson, and Elizabeth Anne Jones on  board the beautiful Narrowboat "Cariad IV" incidentally this fine vessel was built by a branch of Harland and Wolff in 1986.


The concept is to invite a myriad of acoustic musicians to record songs on board the Narrowboat as she navigates the canals and then from these recordings produce videos and a double CD to sell generating funds for Cancer Research,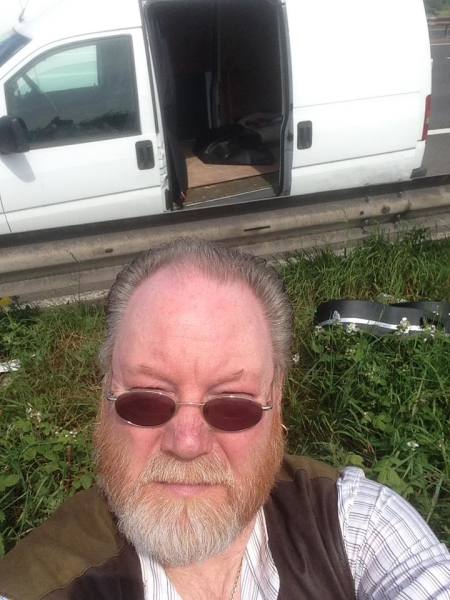 So off I go in my  tRUSTY  ol van down the M60 from my home in Denton on to the M56 heading towards Chirk Marina near Wrexham where the good ship Cariad IV was moored,
BUT fate had other plans for me that day, and at 11.22 am I had a Flat Tyre and found myself on the hard shoulder of the motorway with 5 wheel nuts that were tighter than a frogs chuff, the wheel wrench supplied with my van would not budge a single one of the wheel retaining nuts,
So it was plan B, Phone the RAC, But first and most importantly I had to remove both my beloved Martin D28 and my Avia 6 string Banjo from the vehicle and to a place of safety as per the highway code of musical instruments; (section 1 rule 1 at no time leave your instrument in a place of danger or mistreatment and accompanied by an adult at all times) 
 
I Called RAC at 11.22 hrs and was put on high priority 45 minute ETA due to the hazardous position on a motorway hard shoulder, subcontracted engineer arrived at 12.41 hrs  WELL DONE LADS NO RUSH !!
 


And so I'm back on the road again with no time to spare the horses,
I arrive at chirk Marina with 20 minutes left of my 2 hour recording window, as I climb aboard Mark and Kira are set up and ready to rock, I sit snuggly in the bow of the vessel and It's "cameras rolling"  "sound recording" and 3-2-1 Action !!!!!! 
 
Bish Bash Bosh we got three songs in the can and I'm disembarking ship, back on to dry land, a wave farewell to Cpt Mark and 1st mate Kira and I'm in my van chewing on the ham salad sandwich the good lady wife prepared earlier that morning, I turn the ignition key and I'm rolling slowly back home to Denton


At this point I'm thinking to myself I'm not entirely sure what just happened ! My wonderful anticipated day trip was almost over, I'd whizzed in dropped three ditties whizzed out and that was that, Not how I expected it to turn out but I would not have missed it for the world.
 
you see 3 years ago I lost my dear father to Cancer, so this was much more than just a recording session, this was deeper for me, you see I'd like to kick Cancer in the nuts, I'd like to give Cancer a thorough good hiding for taking my Dad from me and my family, but the reality is I can't do that, but I can do my bit, I can help doing what I love to do, and to do it for my Dad